(Possible spoilers for all of Game of Thrones)
5: Rory Mccann as The Hound
Playing a role where your character is full of such hatred for people and life in general can be hard, but for Mccann it seems playing Sandor Clegane comes naturally. His mannerisms are absolutely spot on and he even manages to make the character funny, which in the books is something a bit less prominent. People on the internet have gone crazy with love for this guy and his character, he is fully believable and portrayed amazingly. The Hound is one of my favourite characters from the show and I'm glad he is now one of the most memorable people on the show for everyone.
4: Aidan Gillen as Petyr Baelish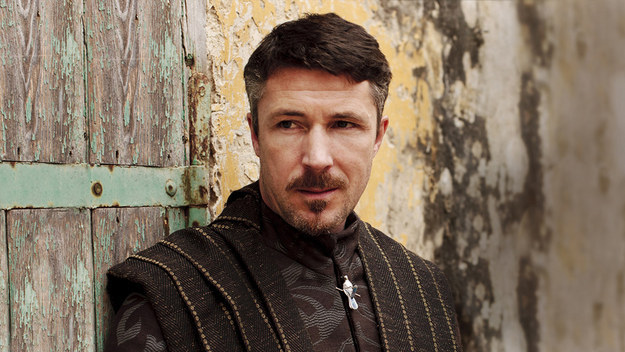 Since season one, Baelish has been a guy to be feared because he is a very clever man. He is also one of the most slimy and nasty individuals in the whole of Westeros. Personally, I think it takes a lot of skill to pull of Baelish's tw*t beard and not look like a total idiot. Gillen has the exact look the books describe for Baelish  which is great. The voice Gillen uses for the character is amazing, it gives Petyr a defining and memorable characteristic.Everyone knows about this horrible man and that's all because of some amazing performances.
3: Nikolaj Coster-Waldau as Jaime Lannister
When I first started watching Game of Thrones, Jaime always stood out as a guy with a lot of hidden emotion and I found that really interesting. The way he plays Jaime makes you really question whether or not this guy is bad and you really want him to thrive and stay loyal to his good tendencies. The bath scene in season three with Brienne is one of my personal standout performances throughout the whole of the show so far, you can see and believe that he is hurting and he doesn't deserve the hatred he receives. Waldau has really got me invested in his character and his well-being, which means he must be doing something right.
2: Gwendoline Christie as Brienne
In the books, Brienne has her own chapters and everything but I never found her as a person that interesting, I just liked the situations she always found herself in. However, Christie's portrayal of the character is amazing, she has given Brienne a brutal strength and power that no other female character on the show can say they share. You can see how conflicted the character is emotionally because she doesn't trust anyone anymore and I love that about her on the show. Finding an actress who looks the part and is capable of playing this role is absolutely fantastic and Christie's performances have given her character a huge fanbase on the show.
1: Pedro Pascal as Oberyn Martell
The only character on this list to no longer be alive, yet Pascal's performance as Oberyn Martell throughout season four is one of the most iconic performances in television. He brought a whole new flair to the show, someone that openly didn't give a f*ck what the Lannisters said which was fantastic. Most of season four basically relied on people liking Oberyn and people did, the internet went nuts for this guy. Even after his shocking death people are still talking about Pascal and his amazing performance.
Look, I know I have mentioned Tyrion, Jon, Dany, Cersei, Sansa or Arya but these guys are the forefront of the show and in many ways the 'main characters'. All of them are amazing in their roles but this was just my list with my own opinions.
Thanks for reading guys,
Baitkinblog.